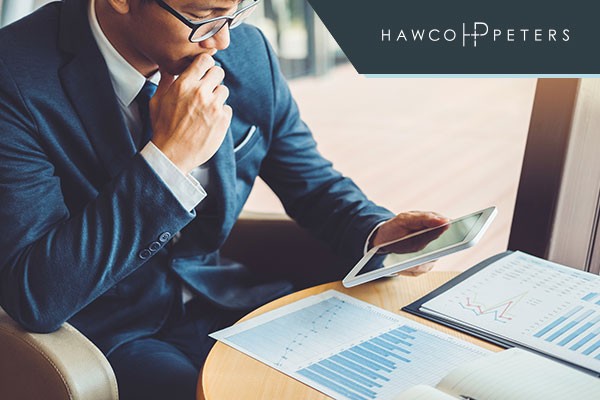 Capital, we all need it. Whether your business is in a high growth, transition, or distressed stage, we are able to source new or replacement financing for your business. We assist in sourcing debt refinancing whether it is due to enforcement of demands, a strategic consolidation or restructuring of the debt, or new capital for growth. Choosing Hawco Peters means you will have access to our vast network of over 150 lenders, a solid debt refinancing team comprised of financial, accounting, and legal experts with extensive experience in credit risk, banking, insolvency and forensics to help you find solutions to protect, grow, and create a strategic plan to move your business forward. Headquartered in Calgary, Alberta, we are here for all business owners North America-wide.
---
Need Debt Refinancing or Fresh Capital?
Businesses can go through stages, both high growth and financial distress. Sometimes at the same time! Business needs can increase faster than a bank's comfort level. Perhaps your current lender has issued demands on the current loan, or input more stringent requirements limiting access to your operating line and other capital. Covid has negatively impacted many businesses putting additional strain on business owners, which may have long term effects. All operating lines with banks are demand loans, meaning they can be called at any time. Conversely, term and equipment loans will have covenant requirements. Managing the loans can become complicated and a lending relationship can become strained. Often a solution is a restructuring of the debt, a debt refinance. The team at Hawco Peters works with business owners to find the optimal solution to your business and capital needs, be it a consolidation of debt, a refinancing of debt, or sourcing of fresh capital. In sourcing the debt and capital, we remain mindful of the business goals and their ability to achieve them. Our lending contacts are North America wide and across all industries; we work with our clients and their lenders to not only find an immediate solution to the current financial crisis, but get the company back on track for success. At Hawco Peters, we take the time to listen and understand. No one knows your business better than you.
How We Help With Debt and Capital Solutions
The team at Hawco Peters listens first. In order to best fix the problem, we want to know about your business and work with you to find the best debt and capital solution; be it
We rapidly assess your current financial position including the debt and determine your needs, based on your desired outcomes. If the bank has made, or is preparing to make, demands on the loans, we can communicate with the current lender to ensure that the business is making efforts to comply with all requests. We can de-escalate the conflict quickly.
Working as your partner, together, we then ensure that the financial information is presented in a manner that will give existing or potential lenders comfort in lending. You will also have access to our 150+ lending partner contacts for the debt refinancing or consolidation, and we will also present viable options to the lenders on how they might structure the debt using different options and supporting lenders or insurance vehicles. While potential lenders review the lending opportunity, Hawco Peters is available to respond to any questions or concerns and negotiate potential terms on how an offer may be drafted to ensure it best meets your needs. Once we receive offers from the lenders, we present them to you and discuss the pros and cons based on your capital needs and business goals. The business can then choose their new lender, and Hawco Peters continues to assist as required until the new debt and funding is received by the business. Our end goal is always to see the business, not just survive this current obstacle, but thrive.

Demand Loans, Enforcement, Debt Refinancing, Fresh Capital Needed? Hawco Peters Is Here to Help
We have the abilities and commitment to help smooth a strained lending relationship as well as create a new one with a fresh start. With our extensive experience in both lending and restructuring, our team at Hawco Peters has the expertise, deep insight, and experience to work with a business through their challenging times. Not only are we able to assist in debt restructuring, refinancing and sourcing of capital, we can work with a business to set them up for success moving forward with a solid strategy in place for stability and growth. We take away your financial stress by doing what we do best, so you can focus on what you do best. Invested in you, invested in your success that's the Hawco Peters promise.